Often, I feature stories from one of my readers who has been affected by epilepsy.
Learn how you can share your story.
[framed_box]
Grace's Story: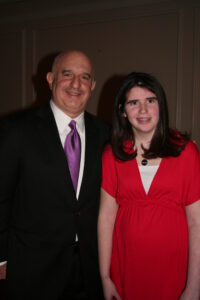 In June 2008, my 10-year old daughter, Grace started to experience epileptic seizures and after months of testing at several hospitals her condition was confirmed as an extremely rare epilepsy syndrome called Rasmussen's Encephalitis (RE). RE cannot be controlled by medicine and it causes, paralysis on 1/2 of the body, refractory epilepsy, and cognitive decline. RE primarily strikes children under 10 years of age. Within 9 months, on February 19th, 2009 Grace underwent hemisphrectomy surgery, the only known treatment that may arrest the seizures of rasmussen's. The hemispherectomy is a radical surgery that removes 1/2 of the brain and unlike other epilpesies that may respond to a partial resection of the brain, rasmussen's requires a more aggressive approach. The surgery results in paralysis of one-half of the body, permanent partial blindness, and the permanent loss of use of the affected side. Through intensive therapy the ability to walk can be relearned as the brain rewires itself after surgery.
In our case the surgery falied to arrest Grace's seizures and on March 4th, 2010 Grace underwent what is known as a redo surgery, that is a second surgery in which the doctors dug deeper and removed additional diseased tissue that was left behind during the first surgery. Today 3 years out from that second surgery Grace remains on two anti-seizure medicines, keppra and vimpat. Although seizure free since her second surgery we live in fear of the seizures returning.
Amazingly, one can live a life with just half a brain, and many kids that have this surgery thrive in a new normal that allows them to dream again. That said, there are sobering realties and an independent life is not guaranteed. During the past three years, despite my agonizing spiral downward as we dealt with this awful disease I decided to try to help other families avoid our nightmare by finding the RE Children's Project (www.rechildrens.org), a philanthropic research organization devoted to advancing research into RE. Today the RE Children's Project is having a global impact and while a cure is still a dream, we have ignited interest in the disease and with our research partners at UCLA, Yale University, and Johns Hopkins as well as assistance from some key overseas research hospitals we have initiated the process of learning more about the cause of RE.
How one determines their destiny is not easily accomplished, but in my case my destiny was chosen for me that fateful day when Grace experienced that first seizure which initiated this journey. To see how it all unfolds please go to www.rechildrens.org/blog.
Seth H. Wohlberg
[/framed_box]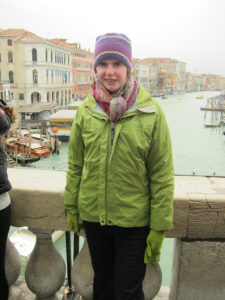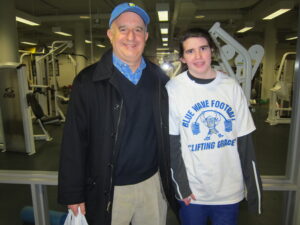 [divider]