"I will never forget the first time I saw my wife have a seizure. I felt pure panic, fear, confusion, uncertainty, and most of all helplessness. My knowledge of epilepsy came from what I'd seen on TV and movies. After a multitude of tests, hospital and doctors' visits we received the diagnosis of epilepsy.  And I say 'we' because this is something that affects everyone who is involved. The doctor discussed treatments and follow up, but I left with more questions than were answered.  Most of all, "What do I do the next time she has a seizure?"
Over the years and countless seizures later I now know a lot more than I did back then. After talking with another man whose wife has epilepsy, we decided to create a support guide for other people in our shoes. Nothing can quite prepare you for watching your loved one have a seizure, but mentally preparing yourself and arming yourself with knowing what to do before, during, and after a seizure helps take away some of that fear and allows us to take care of the women we love." – Blake G.
1. UNDERSTAND SEIZURE TRIGGERS AND HOW TO AVOID THEM.
There are a multitude of things that can trigger a seizure. Here are some examples:
Missed Medication Dosage
Sleep Deprivation
Extreme or Chronic Emotional Stress
Low Blood Sugar
Hormonal Fluctuations (Menstrual Cycle)
Bright or Blinking Lights
Drugs or Alcohol
Fevers or Other Illness
Heat Stroke
Vitamin Deficiencies & Certain Foods
2. HAVE A
SAFETY PLAN
OF WHAT YOU NEED TO DO DURING A SEIZURE
3. KNOW WHEN TO CALL
EMS (911)
4. BE AWARE OF ALL MEDICATION NAMES AND DOSES AND LOCATION OF RESCUE MEDICATIONS
1. Tonic Clonic (Grand Mal) – body stiffening, jerking, shaking, and loss of consciousness
2. Myoclonic – sudden jolt and stiffening of muscle tone
3. Atonic – instead of body stiffening, muscles may go limp and head may lean forward. These seizures are usually very short in span (around 15 seconds in length)
4. Absence Seizures (Petit Mal) – causes individuals to blank out or stare into space for short periods of time. Eyelids may flutter from rapid blinking or repetitive smacking of lips and chewing movements may occur
5. Simple Focal Seizures – symptoms can be tasting or smelling something in an odd way or a simple twitch of fingers, arm, or legs
6. Psychogenic Non-Epileptic Seizures (PNES) – pseudo-seizures
What to Do When A Seizure Occurs:
1. Stay calm
2. Move objects out of the way to avoid bodily injury
3. Loosen clothing around the neck
4. Place a pillow or something soft under their head
5. Lay them on their side
6. Remove eye glasses
7. Time the duration of the seizure and observe details to report to doctor afterwards
8. Continue to talk to them in a calming voice
What NOT to Do When A Seizure Occurs:
1. DO NOT put anything in their mouth
2. DO NOT try to hold them down
3. DO NOT try to give mouth to mouth resuscitation
When to Call an Ambulance:
1. If they are injured during the seizure
2. If the seizure lasts longer than 5 minutes
3. If they do not resume normal breathing
4. If the seizure happens in water
5. If there is no known history of seizures
1. Stay with them until the seizure ends and they are fully awake and alert
2. Have them sit in a safe place and explain what has happened to them in simple terms
3. Continue to comfort them until they are ready to move about
4. Understand how to comfort children or those around if they have witnessed the seizure (educate them at their level)
5. Ensure plenty of rest, quiet, and relaxation for a few days after the event
6. Contact your doctor for breakthrough seizures and schedule appointment as advised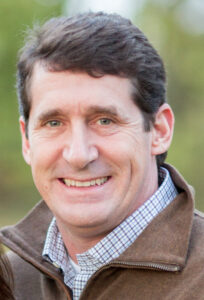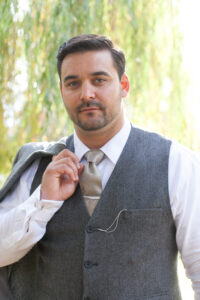 ~Husbands of Women with Epilepsy~
[message_box padding="40″]
[row v_align="middle" h_align="center"]
[col span="8″ span__sm="12″]
[title text="Support My Epilepsy Story" style="bold_center"]
[/col]
[/row]
[row v_align="middle" h_align="center"]
[col span="8″ span__sm="12″]
1 in 26 people live with epilepsy. Please consider making a monthly recurring donation of $26 to support epilepsy research.
[/col]
[col span="4″ span__sm="12″ align="center"]
[button text="Donate $26 Today" radius="99″ expand="true" icon="icon-gift" icon_reveal="true" link="https://www.myepilepsystory.org/donate/"]
[/col]
[/row]
[row v_align="middle" h_align="center"]
OR 
[/row]
[row v_align="middle" h_align="left"]
[col span="8″ span__sm="12″]
Support us by shopping through our Amazon Smile link: https://smile.amazon.com/ch/46-2330573
[/col]
[col span="4″ span__sm="12″ align="center"]
[/col]
[/row]
[/message_box]