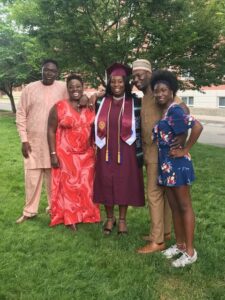 Graduations have come to an end and the summer is here.   I sit here thinking about attending our "Oldest Daughter, Ire", from another set of parents, high school graduation at the end of May.  As we sat watching her graduate from Franklin High School it reminded me of how quickly the school years go by and soon enough I will get to see my little girl Hannah-Kate graduate.   It also brings to mind that college will be starting soon.  Although Ire doesn't have epilepsy, she wants to be a doctor and we couldn't be prouder of her as well as her passion to help others.   Ire is enjoying her last summer of freedom before she settles into her freshman year away at college.  For most students,  attending college is filled with excitement and uncertainty especially when you have epilepsy.  However, it is important to be aware of some of the ways that you can prepare for college to ensure a smooth transition.
If you have epilepsy, and it impacts you in the classroom, it is important to have accommodations written into your academic plan prior to your freshmen year.  Some of the accommodations may include untimed testing, allowing a tape recorder in the classroom to tape lectures and having class notes provided to you by the professor.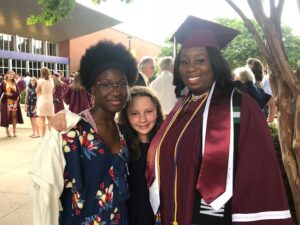 These accommodations serve only to level the learning playing field and are designed to alleviate stress and short term memory issues that can accompany epilepsy.  When you enroll at your university make sure you go to the Office Of Disabilities and register with them. They will help you navigate getting accommodations with your professors. They will probably require a letter from your neurologist stating that you have epilepsy for them to keep in your file and to show proof that you are eligible for these accommodations.  In addition, you should acquaint yourself with the campus and where your dormitory location is relative to the student center where the student health offices are normally located.  Have a plan in case you have seizure, let key individuals know that you have epilepsy and educate them on how it affects you, especially your roommate, student services officials and your professors.

It is important to educate others about epilepsy thus reducing the stigma that might be associated with it.   Most negative social reactions are due to the public's ignorance and lack of understanding of exactly what living with epilepsy is all about.  In addition, it is vital to find a neurologist nearby and to keep current on your medications.  Remember that drinking alcohol and drugs can adversely affect you and your seizure medications.   Don't drink alcohol or take drugs as it is not worth risking your life.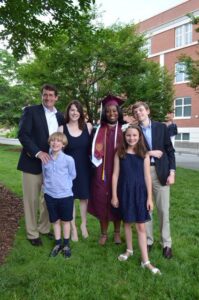 There are plenty of things to do at college and drugs/alcohol do not make you better.   Find a group of friends that share your interest and enjoy your college experience.  All young women should be careful at college especially when leaving your drink unattended.  Make sure you go out with a group of people and never go away with a guy without telling your friends/roommate where you are going and who you are going with.  Make sure you get plenty of rest and set a routine of when you will take your medication.  A great App is SeizureTracker.com to help you manage your medications as well as tracking anything you would need for your epilepsy.  Take some time and DOWNLOAD it today!  As you embark on your new journey to college it is important to be responsible and smart in the way that you manage your epilepsy.  I wish you all a wonderful college experience!  Please feel free to reach out if you have any questions or need assistance on this journey.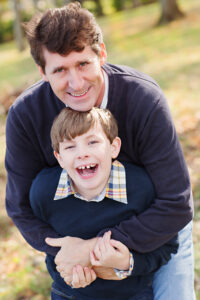 James R. McFadden, II M.Ed.