At the beginning of each year my husband, James, chooses a word for our family to be our guidance and focus for that year.  Each year our family waits to hear what he has chosen for our family word.  I must say that the word we have each year is a constant reminder of the the strength we have as a family and as a couple.  When life is going wonderful or when things get tough in life, it has been helpful to look at the word that he has chosen as a reminder that we will make it through anything.  This year I decided to add a word for myself and the organization.  After much thought and reflection the word that kept coming to mind was Thrive.
Thrive:
1. to grow vigorously, flourish 
2. to progress toward or realize a goal despite or because of circumstances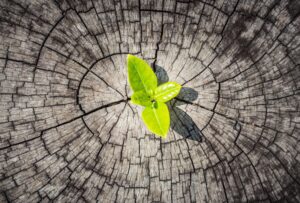 So my word for this year is THRIVE.  I want to thrive in my personal and professional life.  We are not meant to merely survive but we are meant to thrive. In life, we often go through many different challenges but if we get into the mindset that I just need to survive then we create a life of just simply surviving… I want to wake up everyday with the mindset of "I want to THRIVE".  We need change our thoughts and what we focus on. I am blessed to have an amazing husband and three beautiful children.  I must admit there are times that I have felt that I am just surviving, taking care of three children and running an organization… I feel tired and exhausted at the end of the day when the children are in bed.  My mind races with all the things that need to be accomplished before I head to bed or the things that need to be accomplished the next day.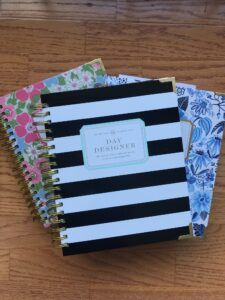 The past three years I have been using a planner by Day Designer and I have loved how it has organized my day.  The planner has also given me focus on my goals, and most importantly: gratitude. My Epilepsy Story has been blessed to have Day Designer become one of our Corporate Partners two years ago.  I would encourage you to get a planner and start to organize your day so that you can thrive as well.   In addition, it is also helpful to have something that you physically write things down in each day.  This helps keep our brains focused and active.
In 2019, we all need focus on THRIVING not just surviving.  My hope for each of you is that you sit down and focus on how you personally need to thrive.  What do you need to do each day to not just survive but thrive?  Make a list of things you are grateful for and your goals for each day.  Go grab a planner from Day Designer and begin to start setting a plan for your life.  Get a notebook or journal and start writing down your thoughts and feelings.  Set yourself up for success.  Get some daily exercise in and remember that 2019 is your year to THRIVE with me!
XOXO,
Brandy