Most women with epilepsy take antiepileptic drugs for a substantial portion of their life. This chronic therapy creates an opportunity for pharmacists to play a significant role in the care of women with epilepsy. For this reason and the fact that pharmacists remain one of the most accessible and trusted healthcare professionals, this brief article explores more about what care a pharmacist can provide for a woman with epilepsy.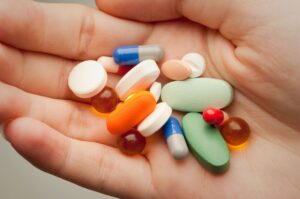 Pharmacist Training: After graduating from an accredited school or college of pharmacy (more than 125 throughout the United States), pharmacists have to pass a licensure exam. As each State's Board of Pharmacy is responsible for administering and enforcing the drug laws, pharmacists and pharmacy interns (student pharmacists) are licensed by their State Board. The licensing degree for pharmacists has changed in recent years, so some practicing pharmacists have BS Pharmacy degrees, while all of the recent graduates have Doctors of Pharmacy degrees or PharmD degrees. At Ohio State University where I am on faculty, students are required to have a BS degree before spending 4 years with us to get their PharmD degree. The majority of their first three years are in classes with a portion of their time spent in practice settings with pharmacist preceptors. In our curriculum, they learn the pharmacology and therapeutics of epilepsy in their second year. During their fourth year, Ohio State student pharmacists do nine one-month rotations in various practice settings (community, hospital, ambulatory care and more) under the supervision of pharmacist preceptors. It is during these fourth year rotations that student pharmacists can interact with patients with epilepsy and their families/caregivers.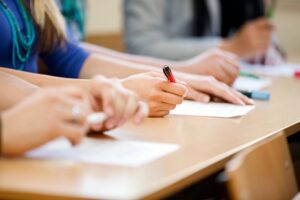 Practice settings: Upon graduation and passing their board exams, Pharmacists practice in a variety of settings including the community, hospitals (including emergency departments), clinics (including Neurology clinics), the Federal government (FDA, CDC, etc.) and pharmaceutical companies. Regardless of their practice settings, pharmacists utilize the Pharmacist Patient Care Process in caring for patients. This process includes 1. collecting pertinent patient data, 2. assessing each patient's medication profile for appropriateness, effectiveness, safety and adherence, 3. developing an individualized and patient-centered plan to optimize medication therapy, 4. implementing the plan with the patient and other healthcare professionals and 5. monitoring and evaluating the effectiveness of the plan.
Pharmacist's Role in the Care of Patients with Epilepsy: As the community setting represents the majority of interactions that patients with epilepsy have with their pharmacist, let's focus there. In this setting, pharmacist responsibilities extend beyond dispensing medications. They play a significant role in educating patients about their diseases, explaining side effects, encouraging adherence, assuring accuracy of dosing, and alerting patients and prescribers to potential drug-drug interactions. This application of the pharmacist's expertise is commonly referred to as medication therapy management. Numerous studies have demonstrated improved patient outcomes in various conditions such as anticoagulation, diabetes, asthma and high cholesterol and more when pharmacists have been involved with providing care.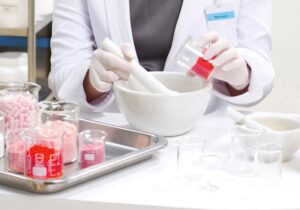 Previous work has explored epilepsy patients' opinion's about the role a community pharmacist currently plays/could play in their chronic care. Patients with epilepsy told us that the aspect of care that was most useful to them was finding out if their prescription or over-the-counter medicines interact with each other. Nearly two-thirds of patients (65%) in the sample currently discuss this with their community pharmacist and more would like the pharmacist to communicate with the epilepsy clinic practitioners about their care. Another study identified that primary care physicians would like to have community pharmacists play a larger role in the chronic care of patients with epilepsy, specifically with regard to managing a complete medication profile and screening for drug interactions.
Pharmacist Knowledge: A few published papers have looked at how knowledgeable pharmacists are about epilepsy and its treatment, including a couple looking specifically at women's issues in epilepsy. In summary, though pharmacists are knowledgeable about many treatment aspects of care for patients with epilepsy, there is still room for improvement.
In summary, pharmacists are knowledgeable about epilepsy treatment and are in a key position to provide care for patients with epilepsy in many practice settings. Some relationships between patients and their community pharmacists exist, but more could be developed. In my opinion, because drugs are the mainstay of therapy, all women with epilepsy should be working with their community pharmacist. My advice to all women with epilepsy who are not engaging their pharmacist, is to enlist them in enhancing your care.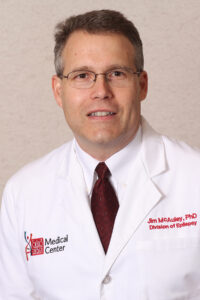 Jim McAuley, RPh, PhD
Professor of Pharmacy Practice & Science and Neurology
Associate Dean for Academic Affairs
Ohio State University