Women with Disabilities Must Tackle More Hurdles than Men in the Workplace
November is Epilepsy Awareness Month, and organizations around the country – like My Epilepsy Story – are spreading the word to help girls, women and families get the resources and tools they need to advocates for themselves, and for a better future. As an employee rights attorney in Tennessee, I often work with women who have been denied employment, or who have lost out on a better position, because of their disabilities. Besides being unjust and unfair, this kind of discrimination is illegal, and my firm does everything it can to help people who have been subject to such actions.
But the truth is, women with disabilities of all kinds have a much harder time in the workplace than men do. According to the U.S. Department of Labor:
Men with disabilities are more likely to be employed and have full-time jobs, and men with disabilities are almost twice as likely to have jobs than women with disabilities;
Women with disabilities are also significantly poorer than men with disabilities, due partly to the fact they are more likely to be unemployed, and also that when they do work, they receive considerably lower wages than men with disabilities; and
Disability affects women workers in their role as caregivers for family members who have a disability or who are elderly, as the majority of caregivers in the United States are women.
Let's look at how this might prove true for a woman with epilepsy.
First, simply getting to the job may prove difficult; many states have specific rules about whether a person with a seizure disorder may be allowed to drive, and doctors are required to report a diagnosis like epilepsy to the DMV. This means the applicant may be forced to rely on public transportation, private transport services or the good will of her neighbors – options not available to everyone.
Next, the wage gap issue in this country is alive and well, despite our collective best efforts to fight it, which means that a woman far more likely to be paid less for the position than a mane would be. If that woman happens to have a disability that requires time off for medical treatments or visits, additional time getting to or from work, special (and federally mandated) accommodations, and so on, the employer may automatically offer her fewer hours, a lower wage, or deny the offer altogether, especially if he or she feels the expenses the company will incur will outweigh the benefits of hiring the woman.
But never fear: your voice can be heard, and there are laws in place to fight against this kind of discrimination.
You have rights that will protect you
Because of the Americans with Disabilities Act (ADA), people with disabilities cannot be discriminated against in the workplace. First and foremost, "Title I of the ADA limits an employer's ability to ask questions related to epilepsy and other disabilities and to conduct medical examinations at three stages: pre-offer, post-offer, and during employment," and under the Act, you can decide whether you want to disclose that you have a medical condition at all.
A word about accommodations
If you have a disability or medical condition that requires certain accommodations, and those accommodations are reasonable and will not otherwise cause an undue burden on the Employer, then the law generally requires that you get them. The difficulties come in when trying to establish what "reasonable" is. According to the Equal Employment Opportunity Commission, some examples of reasonable accommodations may include:
Breaks to take medications
Permission to bring a service animal to work
Time off to seek medical treatments (though your employer may not be required to pay you for that time away)
Transportation to off-site events, seminars, or other company-required programs or events
Certain adjustments to your work schedule, like working from home, or working different hours
Women with disabilities face several challenges in the workplace – but you are protected by federal laws. If you have been denied a job because of a condition you have, or given a smaller salary because of your health or your gender, you have legal options available to you. Seek out an experienced employee rights attorney to find out more about those rights.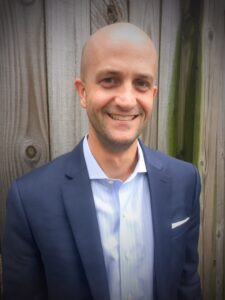 Jonathan Bobbitt
Jonathan Bobbitt is a Tennessee trial attorney. Recognized by his peers and colleagues as a problem solver, Jonathan holds an M.B.A. and a J.D., giving him unique insight into the practice of Employment Law, Insurance Claims and Business Disputes. Some of Jonathan's honors include being named to the 2017 Edition of Best Lawyers, selected for Mid-South's Super Lawyers in Employment Law, named to the Super Lawyers Top 50 list for Nashville and top 100 list for Tennessee, and earning an AV Preeminent for ethical standards and legal ability by Martindale-Hubbell.
Jonathan's true passions are his family, endurance running, watching his kids play whatever sport they happen to be playing and strong (STORNG) coffee. Born in Knoxville, raised in Jackson and living in Franklin, Tennessee.